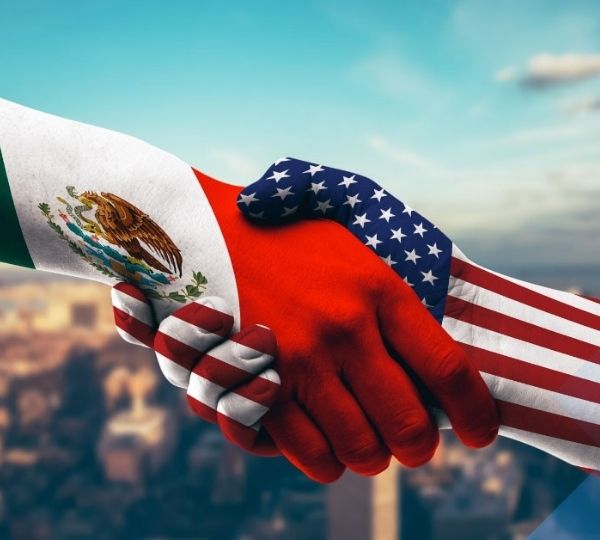 5 Well-Known US Companies Succeeding in Mexico
For decades US manufacturers have been "nearshoring" manufacturing operations to Mexico. Some are drawn by the large market potential but for many it's more a way to cut costs and remain competitive. Here's a look at five well-known US companies in Mexico today.
Why Mexico?
Facing intense competition from overseas competitors, many US manufacturers consider offshoring part or all of their production operations. When approached in the right way, this lowers costs without negatively impacting quality, flexibility or inventory. Done with insufficient research or without support, it can be detrimental to product quality, delivery and customer service without yielding the expected returns.
For many, "offshoring" means Asia. There's little doubt that the low labor costs look attractive at first sight, but closer investigation often reveals a different picture. After factoring-in productivity, wage and transportation costs and availability of skilled labor, Mexico often comes out ahead. This is why many US manufacturers have decided to nearshore in Mexico.

Business-Friendly
Thanks to NAFTA and now the USMCA agreements, the trade relationship between Mexico and the US is as good as it's ever been. What's more, the national government, aided by the states, is very pro-business. For evidence, consider the growth of technical universities and institutions within some of the major industry clusters. As an example, there's the Aeronautic University of Querétaro (UNAQ) at the heart of the Querétaro aerospace hotspot.

Well-known American Companies in Mexico
Mexico is open to US manufacturers, both large and small. However, so we can use household names, we will discuss here some of the larger American companies in Mexico today.


Medtronic
This Minnesota-based medical device manufacturer has been in Mexico since 1970. Today they have over 12,000 Mexican employees and operate six factories including a large plant in Tijuana, Baja California. This produces highly sophisticated items like: catheters, stents, heart valves and other devices that go into the US and other markets.

Molex
Well-known as a manufacturer of cable connection systems, Molex has a factory in the electronics industry cluster around Guadalajara, Jalisco. Here they produce a variety of complex electronic and fiber-optic interconnection products.

General Motors
GM has been in Mexico since the 1960's and currently operates four manufacturing plants. These are:
San Luis Potosi, home of the Chevy Trax and GMC Terrain
Ramos Arizpe, Coahuila, where the new Chevy Blazer is assembled
Silao, Guanajuato, the Mexican pickup truck production facility
An engine factory in Toluca, State of Mexico
As of 2018, GM was the largest automotive manufacturer in Mexico by units produced, turning out over 800,000 vehicles. One consequence of such volume is that suppliers are drawn into the orbit of these facilities, helping GM minimize inventory and increasing flexibility. Plus, they build a strong local base of technical trades and expertise with demanding automotive quality management systems.

Curtiss-Wright
This defense, industrial and aerospace giant has several operations in Mexico. Nogales, Sonora, is home to a factory that produces complex electronics and assemblies for the aerospace industry. Demonstrating the ability of US companies in Mexico to operate to the highest standards, the Curtiss-Wright Controls factory in Nogales is NADCAP certified for brazing and welding, and operates to both ISO 9002 and AS9100 quality management standards.

Honeywell
Another industrial giant, products manufactured by Honeywell in Mexico include a variety of aerospace components. Honeywell is no newcomer to Mexico, having launched its first operation in the country back in 1936. Today, factories including their aerospace plant in Mexicali (part of the Baja California aerospace cluster), turn out consistently high-quality products with the help of over 12,000 employees.

Observations and Conclusions
Disregard the size of these businesses; they were selected for this article because their names would be familiar to most readers. Instead, look at what they produce, the processes they operate, and the markets they serve.
The five US companies discussed here are in the medical device, aerospace, electrical and electronic device, and automotive sectors. They are producing high technology components and products where quality and reliability are not just expected but required.

The manufacturing processes are highly complex, often requiring clean rooms, and all performed in accordance with demanding quality systems. For most, the need for a highly skilled workforce was one factor driving them to locate within their industry clusters (In the case of General Motors, arguably the clusters have grown up around the factories.).
Think About Transferring Your Manufacturing To Mexico? Geat a free consultation to start up your consultation in Mexico.
Request a Consultation
Making the Move to Mexico
The challenges involved in opening an operation south of the border can seem daunting. Different legal and taxation systems, recruitment, language barriers, and culture, all present hurdles for the unfamiliar.
The solution is to work with a manufacturing services company. It's an approach taken by many of the successful US companies in Mexico.
This type of company is a Mexican business dedicated to helping US manufacturers set up one or more operations in Mexico. Most offer a portfolio of services, tailored to meet the needs of each North American company. These range from handling the legal and tax aspects of company formation, to finding or providing a facility, and assisting with recruitment and procurement. You can get a complete factory ready-to-run, or any subset of that which you need.
IAI Mexico is here to help you. Based in Matamoros, Tamaulipas, (across the border from Brownsville, Texas,) we've been helping US companies "find their feet" in Mexico since 1992.
To learn what we could do for you, simply Contact Us.
Last Updated:
OnMay 07, 2020