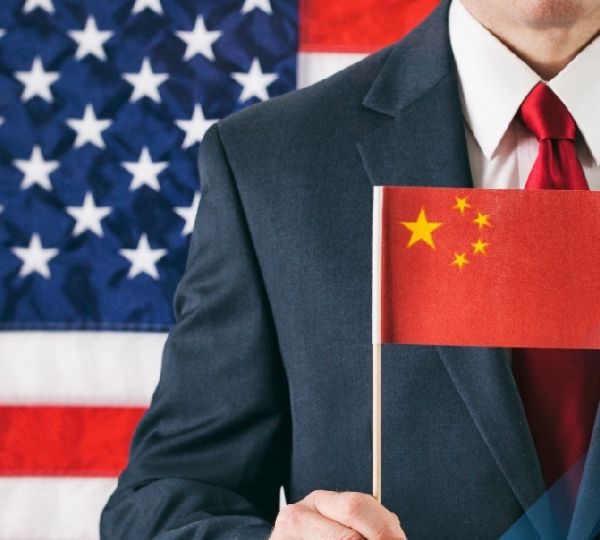 Selling into the US from Mexico: How Chinese Manufacturers Can Take Advantage of the T-MEC/USMCA Trade Agreement
These are worrying times for Chinese manufacturers who export to the US. Uncertainty over tariffs and trade barriers, combined with pressure to reshore, are forcing some US buyers to reassess sourcing decisions. In parallel, the recently concluded USMCA trade deal makes it more attractive to manufacture there.
Doing nothing is not an effective strategy. It risks US customers finding alternative suppliers closer to home. Those would be manufacturers they can work with without domestic pressures and the uncertainty of US-China relations. The alternative is to establish manufacturing in Mexico. It's not as complex as it might appear.
The US Perspective
Sourcing manufactured goods from China has been good for the US. Lower prices have contributed to rising living standards, and in 2018 China exported some $539.5 billion of goods to the US market. (Source: Office of the United States Trade Representative: "The People's Republic of China ".)
However, US manufacturing has suffered adverse impacts, leading to the rise of the "Reshoring Initiative" where manufacturers are pressured to produce in the US. In addition, political forces have lead to the use of tariffs in a so-called, "Trade War" with China.
At the same time, the US, Mexico, and Canada have renegotiated their free trade deal. Formerly known as NAFTA, this is now the USMCA Trade Agreement, which ensures duty-free movement of goods on the North American continent and actually increases incentives to manufacture automobiles and its parts in Mexico.
For these reasons, it's time Chinese companies consider manufacturing in Mexico.
Manufacturing in Mexico
There's a long history of US companies setting up manufacturing in Mexico . The primary driver has been lower labor costs, although geography and a stable, business-friendly government play a part too. Plus, while such manufacturing relocation has generated "push-back" in some quarters, the benefits of manufacturing in Mexico are widely understood and appreciated.
By setting up Manufacturing in Mexico, Chinese companies would see:
Labor costs comparable to manufacturing in China
Lower transport costs
Shorter supply lead times
Skilled workforce
Ability to export to the US under USMCA rules
Cost Benefits
Fully loaded labor rates in Mexico are comparable to those in China. This is due to a combination of improving Mexican productivity coupled with a decline of the Peso against the dollar. In addition, natural gas is less expensive in Mexico than in China, (though electricity costs can be higher.) Furthermore, while shipping a container from China to Los Angeles may cost $5,000, moving the same container from Mexico into the US is nearer $600.
Geography gives manufacturers in Mexico advantages over those in China in other ways too. Not only are time zones aligned, simplifying Mexico-US communication compared to China-US, but the supply chain is far shorter. While goods take weeks or months to reach the US from China, from Mexico the journey is just hours. This not only facilitates inventory reduction, but cuts exposure to demand volatility, and increases flexibility in addressing design changes or quality issues.
Mexican universities are graduating large numbers of engineers who can provide the technical expertise needed by manufacturers in diverse industries. In addition, while the Mexican economy remains strong, there is still a large pool of unskilled and semi-skilled labor available for manufacturing businesses to draw from.
USMCA rules, and its predecessor agreement, NAFTA, eliminate duties on exports from Mexico to the US. Furthermore, USMCA includes provisions favoring Mexican production of automobiles and automotive components.
Setting Up Manufacturing in Mexico
Distance, language, and cultural differences can make setting up manufacturing operations in Mexico daunting. But the solution is fairly simple: enlist the support of a manufacturing services company.

These companies exist to ease the process of establishing a manufacturing operation. Many US manufacturers work with manufacturing services companies at the start to manufacture in Mexico.

The services offered are configured to suit the needs of the incoming business, but often include assistance with buying land and hiring local managers. These types of companies can even handle acquisition of a facility and the equipment needed for production.
It's Time For Mexico
China-US trade has benefited both countries for many years, but things may be changing. In the future uncertainty around tariffs and trade, combined with increasingly negative sentiment towards, "Made in China" labels may well complicate the relationship. For this reason, Chinese companies may wish to consider establishing manufacturing operations in Mexico.

As a manufacturing center, Mexico has much to offer. First off, low costs are front and center, but there are other factors to consider. Far shorter supply chains have many advantages, as do ease of communication, a stable, business-friendly environment, and good availability of skilled and unskilled labor. You can find read more on Benefits and Advantages of Manufacturing in Mexico here. Setting up operations in an unfamiliar environment can present challenges, but these are readily overcome by working with a manufacturing services company.
Thinking About Transferring Your Manufacturing to Mexico? Get a free consultation to start up your consultation in Mexico.
Request a Consultation
Last Updated:
OnMarch 17, 2020