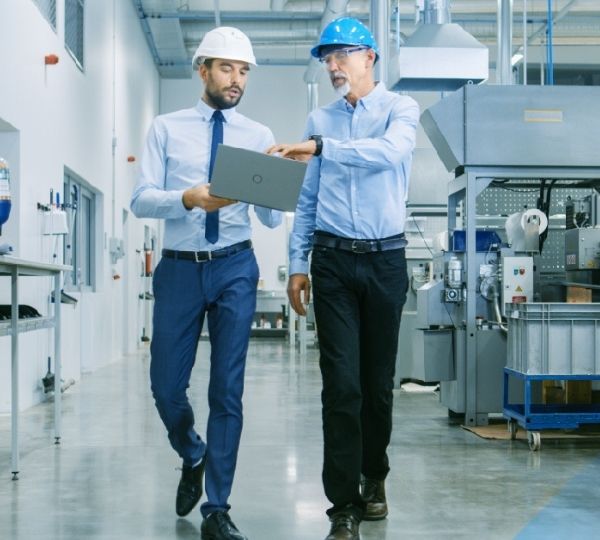 Manufacturing Opportunities in Mexico for US Companies
There's more than one reason why US companies choose to manufacture in Mexico. Most will cite at least three: cost, quality and delivery. Manufacturing is a global business. If you're a US manufacturer you aren't just competing with the guy in the next city or state, your competitors are in Asia, Europe and Latin America. There are a few good reasons for staying in the US, but only if you can remain competitive while doing so. If you can't, well it could mean adios.
Challenges of manufacturing in the US
Topping the list: direct labor costs. In the US, manufacturers are paying $16-$21/hour for unskilled labor. In Mexico that number is between $2 and $3/hour for highly skilled employees – on top of that, Mexican health care costs are much lower.
In addition, unemployment in the US is near record lows. That leaves manufacturers struggling to retain and recruit staff, especially experienced technical specialists. As a result, costs are rising while supply remains constrained.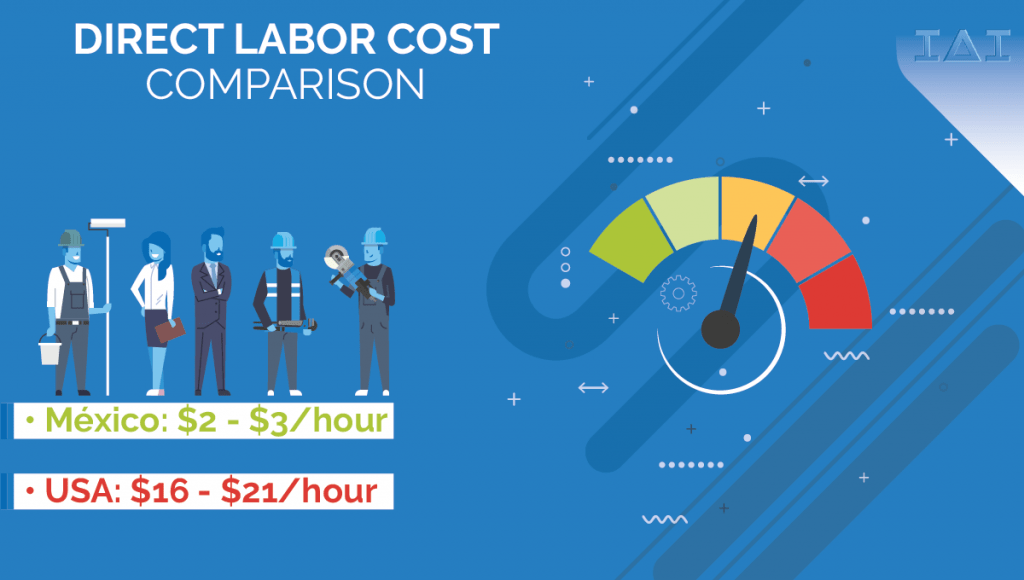 Is Manufacturing in Asia an Option?
This is a question that comes up frequently in boardroom discussions. Of course it's an option, but perhaps not the best one. In fact, there are Chinese manufacturers looking to establish manufacturing in Mexico. Consider:

Logistics. Manufacturing in China means a long supply chain with weeks, if not months, of inventory. That complicates planning, cash is tied-up, and in fashion-driven or consumer electronics industries, a change in consumer tastes could lead to steep discounting.
Labor costs. Factory wages in China and Mexico are approaching parity.
Intellectual property concerns. If you have patents or manufacturing trade secrets, will you be able to protect them in China?
Quality. Chinese manufacturers are improving, but in most cases, customer perception still lags behind.
Tariffs. This is the big unknown. The US has been raising tariffs on Chinese-made goods. Will this continue? In contrast, the US, Canada, and Mexico have just finished negotiating a new trade agreement.
A Favorable Environment for Manufacturers

The Mexican government is stable and friendly towards manufacturers and business in general. Mexico has many trade agreements in place with 46 countries around the world, and low to zero import duties and tariffs. The well-known "Maquiladora" program, (IMMEX) has helped many US businesses set-up manufacturing in Mexico, as well as other programs and incentives. You can find out from these 5 well-known US companies succeeding in Mexico. Plus, the recently negotiated USMCA trade deal, puts automotive manufacturers in Mexico on a stronger footing relative to Asian competitors.

Mexican universities are turning out large numbers of well-educated engineers, so manufacturers are not short of technical specialists to support their operations. In addition, while the Mexican economy is performing well, there remains a large pool of labor on which to draw.

Manufacturing in Mexico takes advantage of integrated US-Mexico supply chains. With excellent road, rail, sea and air links, it's easy to move manufactured goods north into the US market. In addition, the relatively short distances minimize both inventory and delays.

Communications are another plus for Mexico. Alignment of time zones makes it easy for managers in the US to work directly with their Mexican counterparts. Also, English is widely spoken within middle-management and technical ranks. Finally, managers or key personnel can live on the US side and cross daily to the manufacturing plants on the Mexico side.

Intellectual property theft is not an issue in Mexico. Understanding of and respect for patents, copyright and trade secrets is high and there are effective methods of redress should problems arise.

Product quality is not a concern for those manufacturing in Mexico. International standards like ISO 9000 are widely understood and adopted, as well as industry-specific standards such as IATF16949, and APQP processes.
Which US Companies Should Explore Manufacturing Opportunities in Mexico?
A common question is what type of companies or what type of business could have operations in Mexico and Why should consider Nearshoring in Mexico?

In some quarters there's a perception that only wealthy multinationals can afford to transfer manufacturing into Mexico. This is incorrect. While many do have established operations "south of the border", so too have large numbers of smaller manufacturers. In short, size is no barrier. If you have thought about or considered manufacturing in Mexico, here are «3 Proven Strategies no how to start ».

Regarding industries, again, there are no barriers to particular sectors. Naturally, a decision to start manufacturing in Mexico will be strongly influenced by the expected benefits. Given that savings from lower labor costs will be a major driver, manufacturers with a higher proportion of direct labor will benefit more. Thus, complex assembly work and packaging are obvious candidates, along with low volume operations not readily amenable to automation, or even products which transport costs can leave them out of market.
Support for Manufacturing in Mexico
Managers who haven't previously been through a manufacturing start-up in Mexico may find the idea fraught with questions. How do they find the right facility? How do they attract competent staff? What local regulations are there to comply with?
It's to address concerns like these that companies offering manufacturing services have been formed. These take on the administrative details involved in setting up a new operation, allowing companies to focus on what they do best: production and quality.
These type of services can be tailored to meet the needs of the US business. Are you looking to learn more about how your company can start up an operation in Mexico? Get a free assessment with IAI.
Ready to reach your potential in Mexico ? Get A free Assessment to start up your operations in Mexico.
Get Started
Manufacturing Opportunities Close to Home

Responsible business leaders are always on the lookout for ways to lower costs and improve their competitive position. While Asia, and China in particular, have received much of the attention in recent years, manufacturing in Mexico may well present a better opportunity. Geography, international commercial laws, and the Mexican workforce, together make it a very attractive location.
Last Updated:
OnMarch 13, 2020