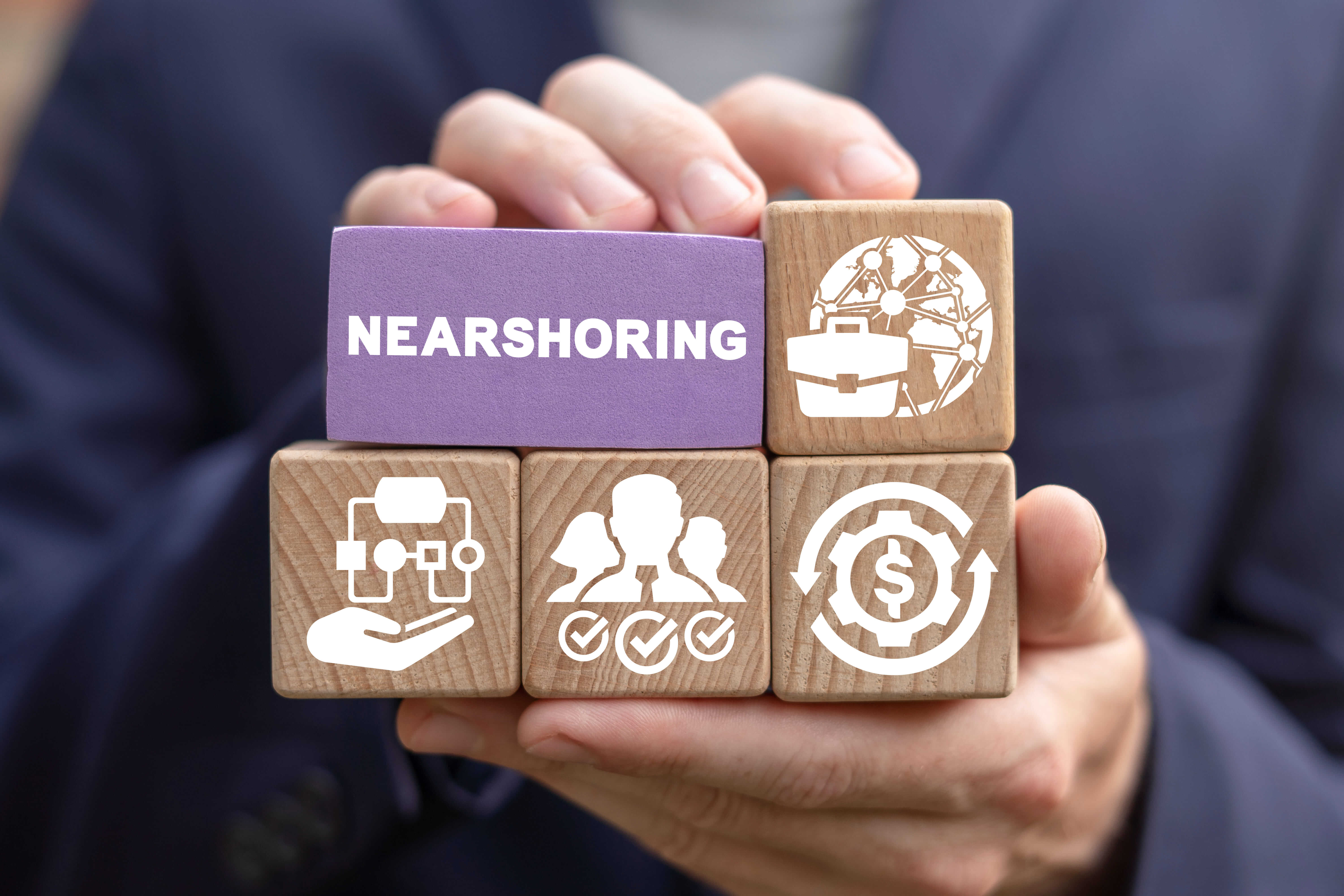 Convenience: One Major Benefit of Nearshoring in Mexico
For manufacturers, the post-COVID fallout has roiled boardrooms with a generational challenge: How do we ramp, scale – or even deliver on time – given the silos that continue to encompass regional swaths of the globe?
Indeed, the transport of raw materials and finished products across the miles has never been more challenging, in terms of cost and availability. With many industries locked into an economic model that relies upon lower-cost, high-reliability options than available domestically, it's required some creative thinking to ensure companies can maintain their competitive edge.
That's why many U.S. companies have included a search across the southern border as part of their 2022 strategy. Though nearshoring was already a popular alternative prior to the COVID-19 pandemic, it became more attractive due to two very recent developments — the passage of the United States-Mexico-Canada Agreement (USMCA) in mid-2020, and the persistent supply and geopolitical crises affecting Far East and other offshoring operations.
In the first of our seven-part blog series on Nearshoring in 2022, we'll explore the most beneficial reasons for turning to Mexico right now. At the top of the list – is the sheer convenience of running industrial operations across a land border with our direct neighbor. From conveniences that are proxemic to cultural in nature, companies can significantly shorten their production timelines and improve their communication.
Let's examine these conveniences in more detail:
Travel
Though your manufacturing interests are professionally managed in Mexico, it's inevitable that members of your team will need to be onsite for quality checks and other activities. When you are close to the manufacturing site, frequent visits allow for quick and effective corrections when decisions need to be made. Most points in Mexico are a direct or one-hop flight from the States, making possible the idea of a "day trip" to your manufacturing operation.
More Reliable/Shorter Supply Chain
Putting raw materials on a ship to the Far East – or anticipating the return of your finished products by the same mode – is a dicey proposition. Border crossings by truck eliminate this risk while greatly enhancing the speed of your supply chain. The US-Mexico border is well acquainted with the free flow of truck-based commerce. A product made in Matamoros, or Nuevo Laredo, today can be on a factory assembly line, and in less than 72 hours, it can be in a warehouse or on a store shelf almost anywhere in the US. Having your manufacturing close to your end markets is the surest way to guarantee that your products will reach your end customer, precisely when you promised to deliver them.
Besides reducing inventory and working capital, short supply chains also increase flexibility and help avoid quality issues. If demand changes or a defect is found, there's far less product in the pipeline to sort and perhaps discount.
Real-time Communication and Interaction
Placing your manufacturing site in a similar time zone greatly improves the quality and the frequency of communication between teams. Your Mexican-based team can participate in conference calls, Scrums and other sprint reviews, and be reachable in real-time via IM, WhatsApp, Slack, and more. No longer must you wake up at all hours of the night – or, worse, wait until the next business day – for a critical response to a time-sensitive question.
In our next blog, we'll examine the cost savings to be derived from a nearshoring relationship with Mexico. In the meantime, if we at the Nearshore Company can help enlighten you about these myriad benefits, please reach out.
Last Updated:
OnApril 11, 2022